Over the Covid-19 Rainbow ….. Not Quite Yet!
The Vaccine – can we force staff to have this? by Andrea Palmer, Head of HR at Aspire Human Resources
It has been six months since I wrote my Over the Covid-19 Blog and it seems an age away from Boris Johnson announcing his 'roadmap' for easing the lockdown, but we continue with the ongoing roller coaster of changes we have needed to make to the way we work, socialise, spend time with our families and we have all certainly spent more time holidaying in the UK!
Since writing, there have been further changes to the Coronavirus Job Retention Scheme (JRS), this ended on 31 July 2020, we moved to a new scheme from 1 August 2020, tiers across the country were implemented and then we locked down again in November 2020 but we did see a number of our clients continuing to work in the office to assist with business continuity and for health and wellbeing reasons.
This second lockdown has had a significant impact on many businesses especially the hospitality and events sectors which has resulted in us seeing not just one phase of redundancies, but a second phase with businesses having to make further tough resourcing decisions in order to survive this pandemic.
We have also seen many businesses closing their offices, asking staff to work from home on a permanent basis as well as staff wanting to move to working more flexibly or reduced days and early retirement.  On the flip side we have seen some staff wanting to return to work for reasons relating to their health and wellbeing and for some they are feeling so furlough 'fatigued' they can't wait to.
Some positive news to end 2020!
In early November, Pfizer/BioNTech published its first set of results arising from their vaccine trials and on 2 December the UK became the first country in the world to approve the Pfizer/BioNTech coronavirus vaccine for widespread use with the first people vaccinated being the over-80s, workers in care homes, NHS staff and we are now seeing care home residents now receiving the vaccine.   There will be a second phase, which will offer the vaccine to the other groups in the population.
So, the big question is …. Can we employers ask our staff to take the vaccine and should this be enforced?
Our understanding is that it is unlikely the government will make the vaccination compulsory because of the civil liberties and human rights challenges such a position would create.
We are also aware that health professionals are treading carefully with the roll out of this vaccine and at this current time we are aware that they are not vaccinating individuals who are known to have allergic reactions to vaccinations along with expectant mothers.
However, we believe employers will want to encourage their staff to get vaccinated, in the same way as we know some employers encouraged staff to return to work after the first lockdown and indeed many organisations who felt they had a 'Covid-safe' workplace and those employers who offer free flu vaccinations to support the health and wellbeing of their employees.  It should be noted that whilst an employer can offer a free flu vaccination, they are unable to insist an employee have one.
Should the government decide to make it compulsory for everyone to have a vaccination, employers may well then follow and make having such vaccinations a condition of their offer of employment and contractual.   I would foresee a number of sectors such as the care and hospitality sector, retail and factory environments where employers would be keen to encourage and promote that all their staff have been Covid-19 vaccinated.
Employers also need to be mindful of a risk of potential discrimination claims – such as on grounds of religion or disability.   The other risk as I have referenced above is that these vaccines are new and relatively untested and if an employee felt forced into having a vaccine and subsequently became ill, then there would be risks in this regard.
I believe that we will see some businesses including clauses related to vaccination in employment contracts in the future, but I would treat carefully in these early stages and consider the rationale for insisting staff have the vaccine.
My thoughts are that this problem may resolve itself as we move into 2021, as I believe that some holiday insurance companies could start to request that travellers have the vaccine prior to travelling abroad and given many employees have had to cancel their overseas holidays in 2020, I feel that once the vaccine has been fully implemented later this year, then this may become a requirement of some insurance companies and we may find employees suddenly feel the need to have the vaccine.
So, in summary ……..
With it being unlikely that the Government will make the vaccine a legal requirement, it may be difficult for employers to insist on their staff having the vaccine, we believe employers should be promoting the 'prevention is better than cure' advice to staff and encouraging their staff to take it and promoting the benefits of doing so.
So how can we help you and your business?
Talk to us at Aspire Human Resources we are here to give you HR advice on how to plan, prioritise and be positive in these challenging times.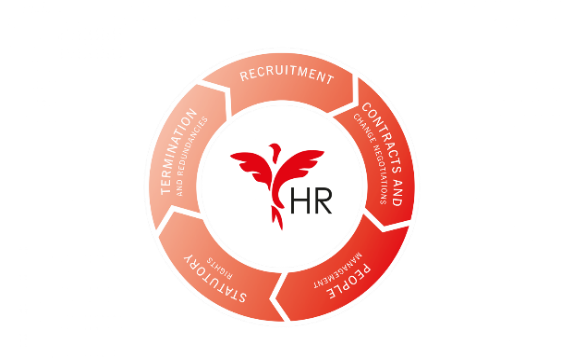 We have extensive experience in supporting employers and their staff with planning, prioritising and, more importantly, being positive during these unprecedented times. We can assist with the following:
Identify ways to avoid a redundancy situation.
Furloughing and staff lay-offs.
Managing and consultation the re-negotiation of Terms and Conditions.
Updating contractual documentation.
Planning a robust redundancy process for if the worst happens and you need to reduce your workforce.
Why not give us a call on 0121 445 6178 for an initial chat over the phone to discuss the practical support we can provide to you to help your business plan for the future.
See our recent Aspire Human Resources Video Chats on Furlough and Business Continuity.